A CASE STUDY
PROBLEM: CPVC FIRE SPRINKLER PIPES ARE FAILING AT WALL PENETRATIONS BECAUSE A CPVC INCOMPATIBLE CAULK WAS USED.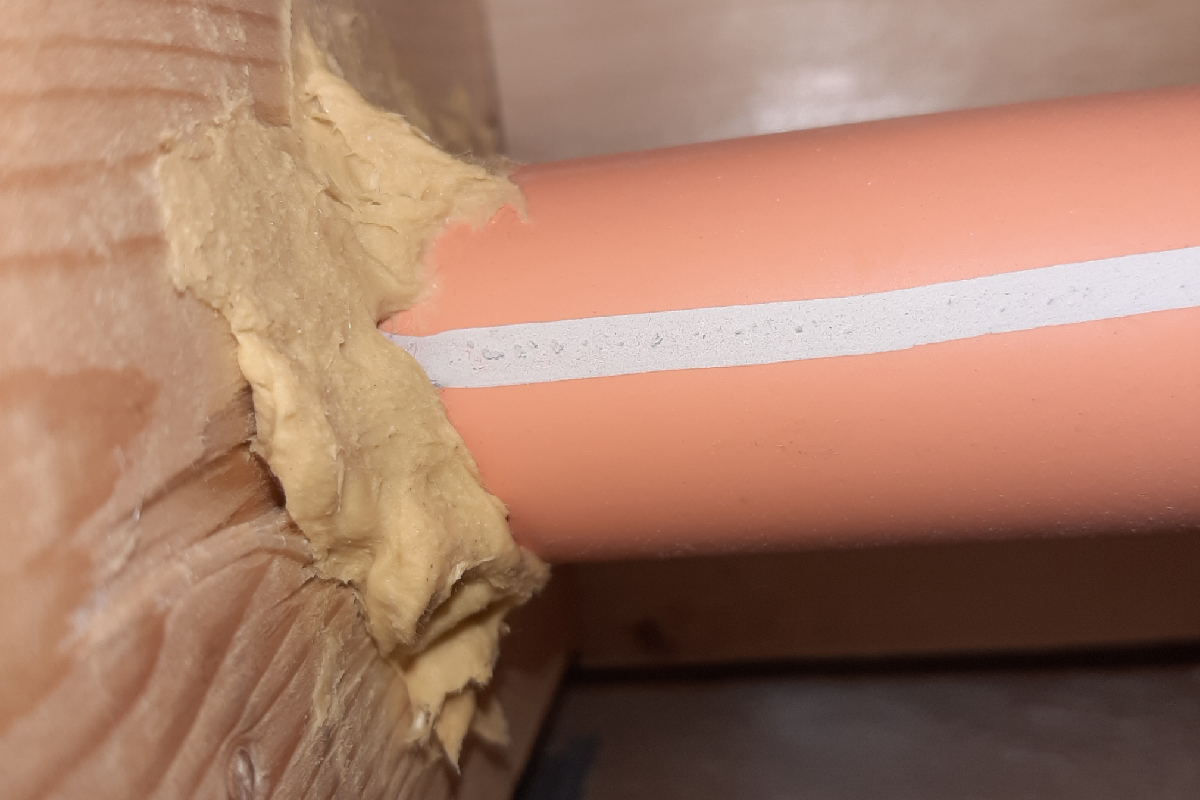 When piping penetrates through a fire wall, the gap around the pipe must be sealed with fire caulk. When the penetration is not a fire-wall, generally an acoustical caulk is used to help sound penetration through the wall. Unfortunately, there are hundreds of different caulks that are used, and many commercial caulks are not chemically compatible with CPVC fire sprinkler piping. Chemicals present in the caulk migrate from the caulk into the CPVC pipe causing the pipe to fail by Environmental Stress Cracking or ESC.
QUESTION: HOW DO I IDENTIFY THE CAULK THAT CAUSED THE FAILURE?
Our laboratory has many common commercial caulks in our chemical fingerprint library, and we can generally identify an unknown caulk by chemical fingerprint analysis.
WHAT IS THE BEST WAY TO REMEDIATE A BUILDING WITH INCOMPATIBLE CAULK ON THE CPVC PIPING?
Solution:
Determining the best remediation plan requires knowledge. The incompatible caulk may have only been used in one apartment in the building, on only one floor of a building, or throughout the entire building. This needs to be determined before the most cost-effective remediation plan can be developed. We determine the approximate extent to which the incompatible caulk was used throughout the building using statistical sampling and analysis. A tiny sample of caulk (about the size of a grain of rice) is collected from random wall penetrations throughout the building. We fingerprint each caulk sample and determine if each sample collected is the incompatible caulk. The data from this analysis allows us to determine the location and extent of use of the incompatible caulk throughout the building. The data collected from this statistical analysis is used to develop an appropriate remediation plan and also provides data required to support litigation efforts to recover remediation costs.